A Finnish game studio Direlight has announced that their hack & slash platformer game Grimvalor will be coming out on the iOS App Store on October 10, 2018, with pre-orders starting today.
Uncover the truth with fire and steel! Grimvalor is a 2.5D platformer at heart, but wears its Souls-like and character action inspirations on its sleeve. The game seeks to fill a neglected part of the mobile market by delivering fast combat with sharp controls, deep gameplay mechanics and a premium stand-alone story experience.
"We've taken inspiration from many different games to provide the ever growing mobile gamer community with something unique, something they haven't got to play before," said Direlight's lead game designer Ville Mäkynen. "We have already received tremendously positive feedback from those who have been playing early versions of the game, so we are excited to see the reactions from the wider audience."
The game will be available for $6.99 (US dollars), but you can pre-order it now with an exclusive 30% pre-order discount for $4.99.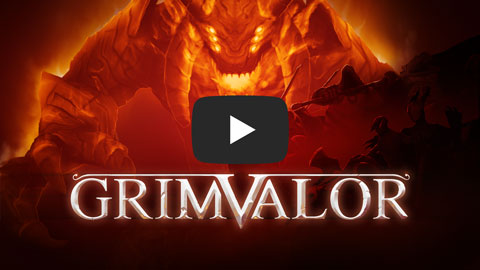 Watch: https://www.youtube.com/watch?v=ja4MyxIDyG0
Official Homepage: grimvalor-game.com
App Store Link for Pre-Order: https://itunes.apple.com/us/app/grimvalor/id1369179088?ls=1&mt=8
Press Kit and Assets: https://direlight.com/press/
Notes to Editors
iOS promo codes are available on request to get an evaluation/review copy.
For further information and to receive promo codes send an email to contact@direlight.com
A malicious power stirs in the forgotten kingdom of Vallaris. Tasked with discovering the fate of its lost king, your quest quickly takes a sinister turn and you are cast into darkness. Surrounded and outnumbered, you must grab your sword, steel your temper and fight your way through a land that does not welcome you. Except for the friendly merchant - he's grateful for your business.
Features:
Thrilling action: Fast-paced hack-n-slash gameplay with dashes, dodges and special attacks.
Dangerous bosses: Skill-based combat where learning enemy patterns is the key.
A vast explorable world: Atmospheric environments from dark caves and ruined castles to snowy mountaintops.
Character progression: RPG-based character progression incorporating character equipment and leveling up.
Designed for mobile: Controls tailored for touch screens and with full MFi gamepad support.
Story-driven premium game: Experience the full game with no additional costs.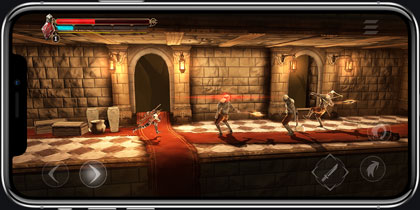 Direlight was founded in 2013 when the members of Touch Foo, whose previous title was critically acclaimed mobile adventure Swordigo, teamed up with other skilled specialists in art and programming. The game studio comprises of people who are all gamers at heart, often playing both AAA games and trying out innovative indie projects.
They are striving to make games that are accessible to everyone but still offer enough challenge for even the most experienced players, reflecting the hardcore gamers in the developers.
Grimvalor is Direlight's debut title, but members of the team have experience in developing and publishing mobile games since the dawn of the smartphone era.